Loan
We constantly work on delivering the very best loan products and services to our Clients. We will walk you through every step of the loan application and approval process from answering questions, to closing your loan quickly.
GET APPROVED TODAY
Why should you get qualified before buying?
What's the process?
Mortgage 101
The Mortgage Process on Buying a Home
OUR SERVICES
Find Loan Products Offers!

GET PRE-QUALIFIED
We connect our clients with the best in the business. Click the link below to get pre-qualified with one of our preferred lenders.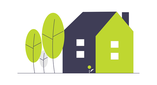 BUY A HOME
We Reward Money-Saving Real Estate Program for Home Buyers….

REFINANCING
We Refinance our Clients as Rates change quickly and...

CREDIT SERVICE
Credit is a Financial Instrument used to Help Clients…
Save Hundreds on your Mortgage Payment!
We have financial programs from First and Second Mortgage, to Reverse Mortgage and Home Equity Lines of Credit. Before you shop, give us a call. Permit us to counsel you and give you a quote. Initial visits for consultation are free of charge. Minimum Mortgage Amount for Residential Loans is $70,000.00 & Commercial Loans is $500,000.00.
Conventional Loan Programs:
A fixed-rate mortgage (FRM), is a fully amortizing mortgage loan where the interest rate on the note remains the same through the term of the loan, as opposed to loans where the interest rate may adjust or "float". Fixed-rate mortgage loan payment amounts never change for the duration of the loan and the person responsible for paying back the loan benefit can count on a consistent, single payment and the ability to plan a budget based on this fixed cost.
Fixed-rate mortgages are characterized by amount of loan, interest rate, compounding frequency, and duration. With these values, the monthly repayments can be calculated.
The Federal Housing Administration (FHA) is a United States government agency created as part of the National Housing Act of 1934. It sets standards for construction and underwriting and insures loans made by banks and other private lenders for home building
A VA loan is a mortgage loan in the United States guaranteed by the U.S. Department of Veterans Affairs (VA)
An Adjustable-Rate Mortgage (ARM), or tracker mortgage is a mortgage loan with the interest rate on the note periodically adjusted based on an index which reflects the cost to the lender of borrowing on the credit markets
Jumbo and super jumbo loans are loans that are above Fannie Mae and Freddie Mac conforming loan limits of $417,000. The jumbo is above $417K and the super jumbo is in excess of $650K
Specialty Programs:
Is defined as a borrower who is purchasing a property and has not owned a property for the last three (3) years. FTHB offers higher Loan To Value (less down payment) and the program is easier to qualify since it is less restrictive in its requirements. (Seconds from MDEAT or PHCP can be also included as part of your mortgage financing. See Mia-Dade Seconds.)
This is a Fannie Mae program and unlike FTHB the borrower, is not required to be a first time home buyer. The program is designed for credit worthy low to moderate income borrowers with 3% down payment.
A Freddy Mac Program. This program was designed for Low to Moderate Income borrowers and are well suited for the first time home buyer and Younger borrowers. They can help you go from renting to home ownership. Home buyers education is required, this is a 3% down payment conventional program with no reserves.
An Adjustable-Rate Mortgage (ARM), or tracker mortgage is a mortgage loan with the interest rate on the note periodically adjusted based on an index which reflects the cost to the lender of borrowing on the credit markets
Mortgage Credit Certificate. This program can help First Time Home Buyers save monies each year. With MCC the homeowners can save up to 50% of their paid mortgage interest each year. This is a Florida Housing Program that has Income and Price limits.
Under this program the borrower, who is underwater, who owes more than 125% of the appraised value of their home can qualify to refinance their existing property. HARP is set to expire December 2018.
The Miami-Dade Economic Advocacy Trust HAP is designed to address the need of low/ moderate income families in Miami-Dade County by providing down payment and closing costs assistance to purchase their first home. It serves as a primary channel through which financial assistance flows to assist in purchasing a home. There are two programs:
MDEAT: Miami Dade Advocacy Trust provides Down Payment assistance for the purchase of a new home. The program is based on Household Income, members in the household and the area where they are purchasing has to be moderate to low income. Pending on qualifying factors, the second can be up to $7,500 for which no re-payment is needed provided the borrowers live the property for at least ten (10) years. Home Ownership instruction required.
PHCP: Public Housing Community Development (SHIP) This is a program implemented by Miami-Dade County designed to enhance housing opportunities for low to moderate Income, individuals and families who are legal residents of Miami-Dade County. Down Payment can be as low as 1%, Homebuyer Education and Counseling a program requirement, Debt to Income ratios cannot exceed 45%, Maximum subsidy under this program is $80,000, rates range from 3%-6% dependent on Income level, Maximum monthly payment of $100 which is applied towards principal. This is valid for the first five (5) years, years 6-30 are fully amortized. Maximum Purchase price for the affordable Housing Program cannot exceed $205,000. Subject to qualifications.
NON-QM (Qualified Mortgage) Loans:
These borrowers are defined as a person who is not a citizen of the United States of America. The program calls for providing alternate documentation to support the purchase, a visa is usually required and funds used for the down payment have to be seasoned funds, preferably in US banks. Three (3) credit references are required plus a letter from his/her accountant showing earnings for the borrower in his native country. These purchases are usually Primary homes or second homes, Loan to Values oscillate between 25 to 30% down payments.
This is the new Generation of Non-QM programs where borrowers can submit alternate documentation in order to document their income, rather than personal Tax returns or Corporate taxes.
Another NON-QM program which allows borrowers to purchase a property relying on credit scores, Credit History and lower LTV's.
Most Banks frown upon lending borrowers financing for Investment properties. Under this program we analyze the strength of the borrower given his credit history, FICO Scores, Bank Statements and other credit documentation.
Under this program, we require 24 months of Bank Statements in order to prove the borrower's financial strength and the ability of repayment. No personal Taxes or Corporate tax returns are required.
These loans are underwritten based on the equity that there is on the property. Location and Pride of Ownership is a deciding factor; these loans are usually 5 year termed loans, non-Owner Occupied under a corporate umbrella. LTV can range from 50-70%.
Financing for Commercial Properties, usually 5 years in term with 20 or 25 amortizations dependent in whether the borrower wants cash flow or faster repayment of principal. The loans are underwritten taking the strengths of the property and also the financial strength of the borrower. We require a current rent roll, pictures, Financial Statements on the borrower, current costs associated with the property in order to provide them with a term sheet as to what we can offer. There are no costs upfront to do the analytics.
MORTGAGE CALCULATOR
CLICK HERE TO SEE YOUR MONTHLY LOAN PAYMENT

Mortgage Tip articles & Mortgage News articles
Carmen Caicedo & Igor Benavente

Our experience with Victor Barroso Jr. in one word "grateful". Victor was honest, attentive, and beyond knowledgeable. Now a ...days trusting someone is unheard of, but not with Victor. He was so helpful day, evening, and weekends. Thank you so much Victor!
Karla Roxanna Aleman

When I first met Victor Barroso, he explained that his job is more service than sales. He proved that time and ... again with his thorough knowledge of local market and every time we viewed a new property Victor would perform a methodical inspection, looking for signs of problems. In short, he was always on my side working to make my house purchase as simple and successful as possible. The best part about working with Victor was that he was always more focused on giving me good advice, and finding homes that met my needs than he was on closing a deal, he was working with me almost a year and when I thought there was no hope and I would not find a house, he always gave me courage to move on. In the end I found the property that was perfect for me and I loving it so far. I would recommend him to anyone.
Elizabeth Martinez

Victor Barroso is an amazing person! He is very professional, knowledgeable in advertising and promoting your property. ... Extremely motivated and dedicated. He has successfully sold two properties for us in less than 2 weeks! We will definitely use him again, and highly recommend him.