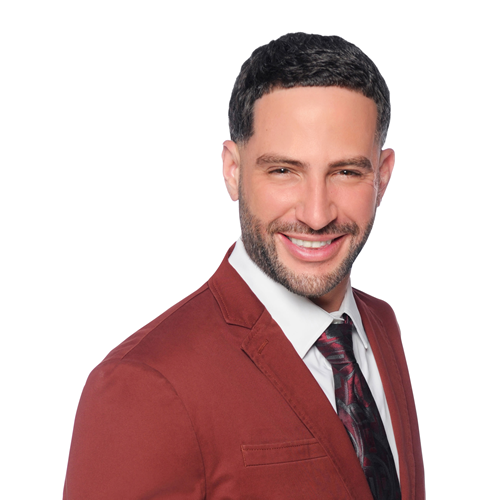 A little about me
A native of Miami, Victor "Victorious" Barroso Jr. is the President of the brokerage "Hand Keys Realty Inc" he is a licensed as a Real Estate Broker / Realtor / Mortgage Loan Originator and an investor in rental vacation homes is the founder / president of "Vacay Spot - Short Term Rental" and has his team manage properties on AirBnb, Expedia, Booking.com and many other websites that makes investors 3-4 times the monthly rental income. In addition Victor makes everything a one stop shop, he is also the CEO of Credit Soon LLC (his team helps clients repair their credit to be able to qualify for a mortgage loan to buy). Finding his true passion in the real estate business, Victor's main motivation is bringing people together and finding joy in everything… a perfect description of matching his client with the place they will call home. Victor's story, and path to his career, are rooted in a deeply transformative life experience and how one decision can impact a life. Growing up in Miami but with parents of Cuban descent gave Victor a global vision of the world and a sense of adventure. Embracing the diversity of South Florida, he built a successful professional life in real estate at a rather young age, working in property management. As his career progressed, success followed and Victor followed through on his dream to see the country of his parent's birth. As he and his friend set out to explore Cuba, a terrible car accident ended their trip, six lives were lost and Victor, not expected to survive, lost his arm and 8 coma days. After years of extreme challenges linked to the accident, Victor has emerged a survivor in every sense of the word. Today, he uses his own experiences to inspire and motivate others. He truly believes in the power of not sweating the small stuff and has found power in knowledge. Victor's skill set, attitude, life experience and world exposure make the perfect fit for today's real estate market. The ability to create a vision of life in a new home or help an investor realize a property's fullest potential brings Victor true joy. Clients looking for selling their home, he makes Victorious Real Estate Team and sells homes all in 24 hours with victorious marketing, and high price value. Look at WHY SELL WITH US. Victor is also a licensed Mortgage Loan Originator and will find the right mortgage for you with his team and no middle person to have fees, they lend their money, or help you refinance! Clients that want to buy residential, commercial or income-producing properties in Miami will find Victor knowledgeable and friendly with a command of the current market. Competitive by nature, Victor brings the same level of passion and enthusiasm to the negotiating table as he does to his love of sports, especially baseball, which he has played since the age of eight. He is an avid reader who engages in philanthropic endeavors whenever possible. He did his passion and created a non-profit to help veterans that have lost limbs and are depressed daily and want to die. Six percent donation from each of his home sales benefit the charity "See Beyond Yourself". He is fluent in English and Spanish.
Thank you

"LIFE ISN'T ABOUT FINDING YOURSELF. LIFE IS ABOUT CREATING YOURSELF"

Mother Adys left the hospital with a ... turkey and her first baby son Victor "Victorious", born in Miami and grateful with a smile since birth.


"YOU ONLY LIVE ONCE, BUT IF YOU WORK RIGHT, ONCE IS ENOUGH"

Purchased properties that needed repairs, ... fixed and sold. Total of 9 transaction


"LET YOUR FAITH BE BIGGER THAN YOUR FEAR"

I was granted a second chance at life. ... It was on this day I lost my right arm, lost dear friends, and only through a miracle of God, was brought back to life after being presumed dead. When a Chevrolet truck carrying 43 passengers struck us head impact front my car on at 6pm. The impact from the collision injured 33 passengers in the truck, and instantly took the life of six, including all four passengers accompanying me. I don't know how, or why my life was spared, but I am determined to use this God given opportunity to make a difference. I was holding onto life by a thread when extracted from the vehicle post-accident. The car accident left me with traumatic and severe brain injuries, loss of blood that required 5 transfusions, terrible wounds, and both lungs perforated. And due to the severities of the wounds, my right arm was amputated.


"BE STRONG YOU NEVER KNOW WHO YOU ARE INSPIRING"

For eight days, I was in a coma, and the doctors decided to disconnect me from the ventilator machine, ... with little to no hope in my abilities to survive without life support. Miraculously, with little to no hope in my abilities to survive without life support. Miraculously, I began breathing on my own.The months following the accident were the darkest days anyone could imagine. These days were filled with fear, depression, anger, confusion, and very little care or sympathy from those around me. I needed my families support, love, and care in those hard moments that I was encountering at that time. The brain trauma had left me with very little recollection of what happened, where I was, or who I was. All that was most certainly real, in those moments after coma, was intense physical pain. Occasionally, doctors would remove the dead and infectious tissue from the amputated arm wound, to potentially promote healing. Due to Cuba's lack of medical advancement, and little regard to patient safety, I remember them scraping the dead tissue without any anesthetic or sedative. While I was in the hospital, I contracted a bacteria, Staphylococcus aureus, causing severe and painful skin infections. The lack of infection prevention control was evident in Cuba's hospital, as I continuously experienced numerous infections. As a patient in Cuba, I learned the gravity of the hospital's quality and the severity of the hospital's condition- no hygiene, no A/C, lack of medication, and the failure to execute processes of care. After 13 days in the hospital, I was sent to jail with open and infected wounds, and no therapy. The conditions in the jail were inhumane and filthy, and much worse than the hospital. All I can remember, on my first days in Jail, was my wound itching incessantly and bleeding continuously, and unfortunately, the medical attention was scarce. I waited impatiently in jail for trial, as legal actions had been taken under Cuba's judicial socialistic bureaucracy. I was very anxious and desperate waiting for the trial, to be sent home. Instead I was sentenced to seven years in prison, despite the evidence demonstrating that I, indeed, was not responsible for the tragic accident. Instead, I myself was a victim! They withheld the documents from court showing that I did not have any alcohol or drugs in my system, and concealed that I had suffered severe brain injuries and had been in an eight day coma. They also didn't allow this video to be played to demonstrate it wasn't my fault even with the USA embassy in court. They wanted it to make it political and since the United States of America didn't have any tides with the communist relationship with Cuba; my country sadly couldn't do anything for me. I spent 28 months in two Cuba's prisons, El Convinado del Este and La Condesa. I was wasting away with rashes all over my body, continuous ongoing stomach viruses, malnourishment, and little to no medical attention; and when medical attention was given, it was rudimentary. Awaiting desperation of weeks and months (851 days in prison), finally the day of March 19th, 2015 arrived and I was sent home free (USA). Homeland Sercurity awaiting my arrival. 3/19/2015. No amount of words or pictures exist that I can present to demonstrate all the pain suffered by the families of the victims of this horrific accident, and my family who suffered and fought for me to be free. This story, unfortunately, will never serve justice to the nightmare lived by the victims and the families of the victims. Despite being sentenced as a criminal, I was also a victim. I lost four of my closet friends, have to accept living my new life with one arm, and now am on a new road to recovery. Today, as I look at myself in the mirror, I try to look past the missing arm, and attempt to embrace life each and every day with a positive outlook. I know that this will be an ongoing challenge for me after losing my dominant arm. Activities most people take for granted every day, such as, tying shoelaces, opening a bottle, getting dressed, cutting and eating my meals, are a daily struggle for me; I'm back alive and love the beautiful life and smile everyday 🙂 "Beautiful People!"


"COURAGE IS TAKING THOSE FIRST STEPS TO YOUR DREAM EVEN IF YOU CAN'T SEE THE PATH AHEAD"

I wanted to join with Guerra since has won several prestigious awards including the LBA ... "Firm of the Year," Coral Gables Chamber of Commerce Rising Star Award and the BASF Platinum award for "Best Broker of the Year" in the division of Personal Achievement for 2006, 2007 and again in 2008. Among his most recent achievements Guerra was named one of 50 Real Trends Game Changers of 2019, as well as the Top 500 Power Broker Report for RIS Media and The Top 1000 brokerages listed in the 2018 Swanepoel Mega 1000 – among others. A dynamic industry leader serving as 2020 Chairman for the Miami Association of Realtor's Residential Board of Governors, 2019 Florida Top 50 Broker Chair in addition to 2018 Chair for the National Association of Realtor's Emerging Business and Technology forum, it should come as no surprise that Guerra's brokerage is leading the revolution in today's evolving market – betting on technology, social media, branding, and training have paid off tremendously for RESF and the results speak for themselves, the firm has expanded to over 450 agents with offices throughout South Florida.


"BEHIND EVERY SCAR THERE IS AN UNTOLD STORY OF SURVIVAL"

Created 501(c)3 non profit and give back 10% of my commissions ... to help others that need help that are depressed and don't want to be alive.


"YOUR MIND IS A POWERFUL THING. WHEN YOU FILL IT WITH POSITIVE THOUGHTS, YOUR LIFE WILL START TO CHANGE"

I wanted to know how clients can get qualify pre approved what is needed or what to do, so it makes better knowing more... and help them get approved and no waste time or wait for another lender.


"YOUR NEVER KNOW HOW STRONG YOU ARE UNTIL BEING STRONG IS THE ONLY CHOICE YOU HAVE..."

Everyday I wake up and workout at 5:30am to start my day with coffee,... music and workout to take beautiful day 🙂


"THE ONLY TIME YOU SHOULD LOOK BACK IS TO SEE HOW FAR YOU'VE COME"

After obtaining vast knowledge in Real Estate and have dealt with hundreds of happy customers, it was time to open a Real Estate Brokerage Firm. Hand Keys Realty was then established with a close friend, Igor Scardua and I already successful Real Estate Qualifying Broker and Vacation & Business Rental Property Management.


"ENJOY THE LITTLE THINGS IN LIFE FOR SOMEDAY YOU WILL REALIZE THEY WERE THE BIG THINGS."

In many cases, short-term rental generates much more than long-term traditional leases. In the same month after establishing our Real Estate Brokerage Firm and management properties Short Term Rental.


"COURAGE IS TAKING THOSE FIRST STEPS TO YOUR DREAM EVEN IF YOU CAN'T SEE THE PATH AHEAD"

Beautiful Credit Awaits! REPAIR, REMOVE, REBUILD, MAKE THE CHANGE TO YOUR BEST LIFE… Be TRUSTED with credit again!
See More About Betty Gonzalez
Betty Gonzalez
At The Closing Firm, we understand that you have many options when it comes to choosing a title firm. Thank you for your interest, we look forward to demonstrating what makes us different and better.
REAL ESTATE ATTORNEY ON STAFF
TITLE COMMITMENTS WITHIN 24HOURS
SAME DAY TITLE SEARCH
ESCROW SERVICES
TITLE INSURANCE
BUYER REPRESENTATION
SELLER REPRESENTATION
REMOTE CLOSINGS AVAILABLE THROUGHOUT SOUTH FLORIDA
IMMEDIATE DISBURSEMENT OF FUNDS
SHORT SALE PROCESSING
REO CLOSINGS
DEEDS, CORPORATE DOCS AND TRANSFER OF PROPERTY
FRIENDLY AFTER-HOUR ASSISTANCE